Cool Random Stuff 1 😊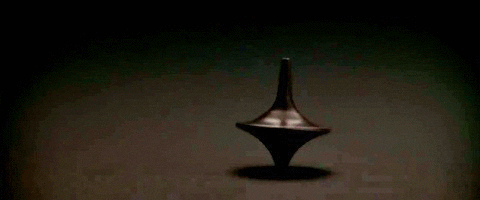 Inception!
Probably less formal this time and more links!

Random Tech
Satire Blog on Silicon Valley. Rent, billionaires, tech, and life in the valley, sometimes it's too real. It's frickn hilarious though!

Berkeley doesn't have a lot of web-dev stuff so it's cool to see this overview/theory/new technologies in web-dev.

I looked into this learning about Scott Shenker and his startup Nicira being sold to VMWare for $1.26 billion. I had done research with Kris Pister, who also had a startup Dust Networks, sold to Linear Technology. DataBricks also looks really cool, from AMPLab and the creators of Apache Spark.


There also seems to be more EE startups than CS startups. Possibly because it takes capital, resources, and fundamental knowledge (it's way easier to make a website than it is to make an integrated circuit) and they seem to be more successful.
An idea I had was a business that helped take research work into commercial products. This is effectively a business-as-a-service like cloud can be infrastructure-as-a-service or software as software-as-a-service. Researchers can continue their work and we handle the business side. This could include capital, negotiation, resources and equipment, finances, human resources, hiring, manufacturing, development, advertising, negotiations (customers or business to buy or buyout). Here's a paper on the niche needed, translational developers.

I wanted to pursue a 5th year masters and this was a good resource for it. Undergraduate and graduate research, good read, and really nice formating. Kind of where I wanted to start blogging from 😊.

I took CS 61A and it's pretty good but theoretical, nobody is going to use LISP anymore. Harvard's intro course is really practical! How to make a website, start with C, then Python, the Web, and basic HTML, CSS, and JavaScript. They also use a Cloud9 editor which I should try cause I get frustrated with package management.
---
Aesthetic YouTube Channels
These are some aesthetic YouTube channels, vlogging, college life, travel, studying, etc. I enjoy their good vibes and YouTube seems to be recommending them to me now, haha.


Has a fun productive vibe, and cute words like laif. European and has a cute accent.

Berkeley student! This is where I found the aesthetic lifestyle theme. Study with me, art, school, and lots of fun!

College life in New York City. Fun, studying, travel, dance, school, makes all these vlogs relatable and enjoyable!
In addition, a fun guy tech vlog is Joma at Facebook. Hilarious, fun, and gives good insight.

---
Other
Daredevil!

I took a break and watched season 3 episode 5, it's so goood. Benjamin Poindexter is terrifying, psychopathic, yet you have a sense of empathy for the guy. Wilson Fisk is terrifying too, psychologically manipulative, diving deep into Poindexter's past and understanding him. Oh my god. These are good villains so far.

Patriot Act

This show is hilarious! Good insight, research, well spoken. Hits hard on Amazon but selling generics based on user data, I didn't realize that! Supreme episode is good too.

Dan Ariely

Psychology and Behavior Economics? After a brief taste of Behavior Economics in Microecon I looked for more and found Dan Ariely. I love him, really good insight into life and psychology. Why we make decisions, why we are irrational, and how design mechanisms based on our irrationality. From Dating, Relationships, Work, and Decisions.

I've been looking into improving myself and wondering how to live a good productive thus finding positive psychology! Berkeley has a center studying it and here's a nice result I found interesting. 36 Questions to open up and share, bringing openness and closeness with another individually and possibly love 😉❤️. More on it. I think I'd like to write more about positive psychology and psychology.

I read this a while back and it's insightful, how to be a good person and friends will come naturally. I was looking for a summary and found this, really good. I probably should get a personal copy of the book and reread and mark it. I wonder if it still holds true in a modern day, buisness students still learn from it so who knows? I think so.
---
Fin
I'm a bit tired, but thanks for reading! 😃 I really enjoy this and everytime think of new stuff I want to write about! Like in Hamilton, "why do you write like you're running out of time?" Cause there's so much to do and see!
Post by: Brian T. Liao